El tema que abordará este artículo es "Jokes in English" o chistes en inglés.
Un dato cultural importante es que, así como nuestra cultura latina tiene un día de los inocentes para hacer bromas, los anglosajones también tienen un día de "Jokes in English", ese día es el primero de abril.
Estas son algunas "Jokes in English" que posiblemente a simple vista no son muy divertidas, pero al interpretarlas en contexto, pueden llegar a serlo.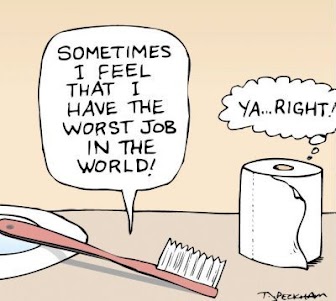 Jokes in English. Questions
Why is the letter "T" like an island?
Because it is in the middle of waTer!
If you took 3 apples from a basket that held 12 apples, how many apples would you have?
3 !!!
What did the traffic lights say to the car?
Don't look now. I'm changing!
Why did the bald man paint rabbits on his head?
Because from a distance they looked like hares!
What starts with "P", ends with "E", and has millions of letters?
The "Post Office"!
Why didn't the skeleton go to the party?
Because he had no-body to go with!
Why do witches have brooms?
Because vacuum cleaners are too heavy!
What's the definition of a pessimist?
A pessimist is a well-informed optimist.
A man was injected with a deadly poison, but it did not kill him. Why?
He was already dead!
What four animals does a woman need in her life?
1.   a mink on her back
2.   a jaguar in the garage
3.   a tiger in her bed
4.   and a jackass to pay for it all !!!
What animal can jump higher than a house?
A house can't jump!
Why shouldn't you put the letter "M" into the refrigerator?
Because it turns ice into mice!
What's a waste of energy?
Telling a hair-raising story to a bald man!
A: Shall I tell you a secret about butter?
B: You'd better not. I might spread it.
It had been snowing for hours when an announcement came over the intercom: "Will the students who are parked on University Drive please move their cars so that we may being plowing." Twenty minutes later there was another announcement: "Will the nine hundred students who went to move fourteen cars return to class."
I was walking with my son and passed by an old age home. We heard two old people having a conversation, and this is how it went:
" I can't stand it anymore I never can remember what I just said!"
"Oh really when did this problem start?"
"What problem?"
Guy in a library walks up to the librarian and says, "I'll have a cheeseburger and fries, please."

Librarian responds, "Sir, you know you're in a library, right?"

Guy says, "Oh, sorry. [in a whisper] I'll have a cheeseburger and fries, please."
A man asked for a meal in a restaurant. The waiter brought the food and put it on the table. After a moment, the man called the waiter and said:
"Waiter! Waiter! There's a fly in my soup!"
"Please don't speak so loudly, sir," said the waiter, "or everyone will want one."
A customer ordered some coffee in a café. The waiter arrived with the coffee. and placed it on the table. After a few moments, the customer called for the waiter.
'Waiter,' he said. 'There's dirt in my coffee!'
'That's not surprising, Sir,' replied the waiter. 'It was groundonly half-an-hour ago.'
 Para ver un video sobre "jokes in English", haz clic aquí.